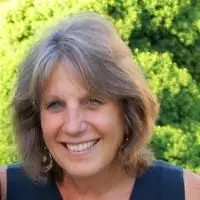 I am a licensed professional counselor specializing in the integration of spirituality and psychotherapy for individuals, couples, families, and groups. I maintain a private practice in Harrisonburg, Virginia.

I have over 36 years experience in the human services field working extensively in the areas of social work, community mental health, developmental disabilities, and lay ministry. I currently serve as a private practitioner working with a broad range of issues and clients.



My areas of interest include:
Integrating psychotherapy, spirituality, and the arts
Women's issues
Women in ministry
Group work
Workshops and retreats
Supporting individuals with intellectual challenges and their families
Children and adolescents
Trauma survivors
Abortion
Couples
Families
Body image issues
Midlife concerns
Life transitions
Spirituality and faith concerns
Experiential work
Dream work
Sand tray therapy
Pastoral care and counseling
My therapeutic approach is to provide safe space and support for individuals of all ages and abilities to help them discover the answers within themselves to create the meaningful lives they desire. I integrate psychodynamic, existentialist, and Jungian approaches in assisting clients in finding a healthy sense of self in relation to themselves, others, and the Spirit. I integrate complementary methodologies and techniques and and offer a highly personalized approach tailored to each person.

It is my goal to help each person find and claim the gifts they were given to make the world a better place.

I work with each individual with compassion and understanding to help them build on their strengths and gifts to attain the personal growth they are seeking and committed to accomplishing.


Education

Licenses, Certifications & Awards
Additional Training and Workshops Attended

2013-2014 Studies in Depth Psychology III: Living Consciously. Dr. Helen Anderson and Dr. Richard Anderson.
2013 Fate and Destiny. Dr Helen Anderson and Dr. Richard Anderson
2013 The Sixth Sense. Dr. Helen Anderson and Dr. Richard Anderson
2012-2013 Dreams and the Symbolic Process: Embodying the Dream. Dr. Helen Anderson and Dr. Richard Anderson
2012-2013 Studies in Depth Psychology II: Growing Together in Relationship. Dr. Helen Anderson and Dr. Richard Anderson
2012 Narrative as Healing. Eastern Mennonite University. Dr. Helen Anderson and Dr. Richard Anderson
2010-2012 Studies in Depth Psychology I: Growing Down: The Language of the Soul and Growing Out: Into the World. Eastern Mennonite University with Dr. Helen Benoit
2010 Archetypal Journey, Eastern Mennonite University with Dr. Helen Benoit
2009 Clinical Supervision in Virginia sponsored by VCA, VACE, VCCA, and Virginia Tech Counselor Ed Program
2009 Eastern Mennonite University Continuing Education
Facilitating Enduring Bonds with Couples
Working with Co-Occurring Disorders
The Age of Anxiety: Stress, Reactivity, and Relationships
Modern Mindfulness
Psychotherapy and Neurogenesis
Motivational Interviewing
2008 AAPC National Conference Expanding Visions: Theological and Spiritual Perspectives in Practice
Imaginative Contemplation and Clinical Practice
Integrating Spirituality and Psychotherapy: Releasing the Client's Self
Spiritually-oriented Approaches to Psychotherapy: The Dangers of Theological Naivete
Making a Vision a Reality: An Innovative Practice Model for Pastoral Counseling Center
Working with a Small Practice
2008 School for Leadership Training , Eastern Mennonite University: Embodying Sexual Wholeness in a Broken World:
Negotiating Singleness and Sexuality
Negotiating the Young Adult Sexual Landscape
2207 AAPC Fall Conference: Children of Abraham: Listening on the Boundaries
Healing the Wounds: Pastoral Approaches to Self-Injurious Behaviors
Religious Subcultures in a Therapeutic, Anti-cultural Age
An Introduction to Islam
Listening on the Boundary: Reactivity and Holy Envy
Introduction to Judaism
Beyond Denominations and Faiths: Pastoral Counseling Contribution to 21 st Century Cultural Paradigms
Ethical Standards and Dual Relationships, Virginia Center for Ethical Practice
Structural Family Therapy
2006 AAPC Atlantic Region Fall Conference : Forgiveness and Healing
Pastoral Supervision: Presentation of Clinical and Theological Integration as Key to Pastoral Formation

The Faithful Struggle to Forgive: Why Forgiveness?
Toward the Development of a Pastoral Soul: Reflections on Identity and Theological Education
Child Abuse in Family Emotional Process
Bowen Family System Workshop
Treating the Whole Couple: Individual Therapy in Relationship Counseling
2005 AAPC Atlantic Region Fall Conference: Humor: Pathway to Transformation
In the Beginning Was the Word; Before That, There Was Laughter
The Therapeutic Fruit of Laughter: Historical, Theological and Physiological Roots of Comedy
The Use of Humor and Wit in the Pastoral Counseling Hour
Humor and Wit in Oppressive Systems: Stories and Their Use in Therapy
Emotionally Focused Therapy for Couples: Creating Lasting Connection
Use of Metaphor in Counseling
Ethical Decision Making
2004 AAPC Atlantic Region Conference: Original Wholeness: Healing From Shame
Sanctity and Sanity: An Object Relations Approach to Spiritual Lives
Yearning at the Well: Shame and Healing from Shame
The Use of Action Methods and Body Techniques to Combat Shame
Honest to God: Shame and Human Dignity in the Psalms and Prophets

Play Therapy: History, Theory, and Technique
Additional listing of workshops and training available upon request.

Professional Activities and Memberships

American Association of Pastoral Counselors (AAPC)
Secretary, Atlantic Region AAPC
Interfaith Alliance
Virginia Counseling Association
American Counseling Association
National Organization of Women
Southern Poverty Law Center
Board Member: Harrisonburg-Rockingham Community Services Board: 1999-2002
ARC of Virginia
Virginia Mennonite Conference Delegate 2005-2007
Mennonite Church USA Delegate 2005-2007